Due to the recent disruption of the COVID-19 virus, our monthly Romeo & Juliet gatherings cannot meet, but we can still connect. Each Friday we will publish "REC Legacy History: Readings Performed by Sam Gilliam."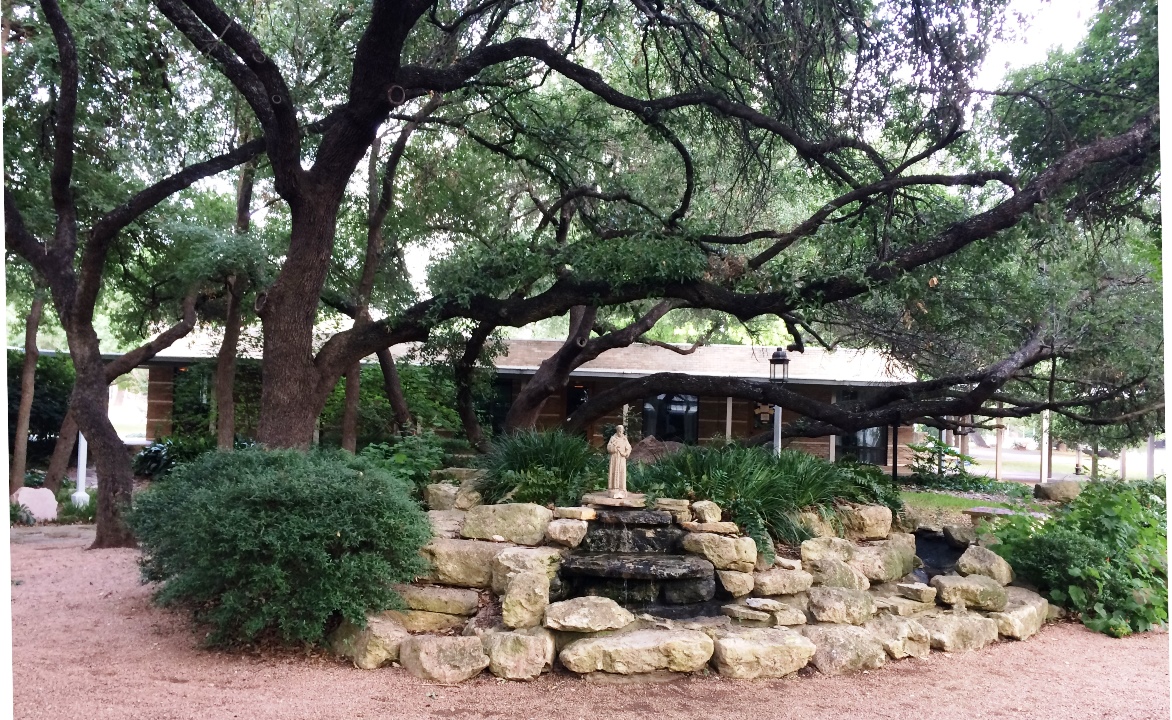 Click on each link to listen to the stories:
Friday, April 17
A reading of Stella Brown's Preface to the 50th Anniversary Book

Friday, April 24
The creation of our Church and its Sacred Spaces
Friday, May 1
A letter from Sam Todd
Friday, May 8
A letter from Kip Ashmore, Assistant Rector under Fr. Sam Todd, Rec's second rector

Friday, May 15
A letter from Rev. Mark Bigley
Friday, May 22
Letters from the Rev. Doug Earle and the Rev. Mary Earle

Friday, May 29
A letter from Rev. Jane Patterson

Friday, June 5
A letter from Rev. Craig MacColl
Friday, June 12
Letters from Rev. David Wendel and Rev. Matt Wise
Friday, June 19
A reading of the 50th Anniversary Celebration letter from Rev. Judy

Friday, June 26
A letter from Rev. Robert Woody
Friday, July 3
A reflection from Bruce Flohr
Friday, July 10
Reflections from Ed Reischling and Rusty Wilson
Friday, July 17
Reflections from Phyllis Kline and Sally Scurlock
Friday, July 24
Roxie, Barry, Mr. Fuzzy and Robert
Friday, July 31
An essay by Joan West
Friday, August 7
An essay by Patsy and Edwin Sasek
Friday, August 14
Essays by Garnet Szurek, Gordon West, and Jana Orsinger
Friday, August 21
Two essays are read, the first by Alfred Florence and George Zayas, and the second by Claudia Smokey Kiel
Friday, August 28
An essay by Steve Gilliam
Friday, September 4
A poem by Charles Daniels
Friday, September 11
Poems by Ed Reischling and Jana Orsinger
Friday, September 18
A memory written by Janet Flohr

Friday, September 24
Short stories from fellow Reconcilers
Friday, October 2
An essay by Sylvia Maddox
Friday, October 9
An essay written by Ed Reischling

Friday, October 16
The history of our Season of Creation
Friday, October 30
Broken Windows by Mrs. Barrington

Friday, November 6
Broken Windows with Mrs. Barrington, Part two

Friday, November 13
Home, Part One, by Mrs. Barrington
Friday, November 20
Home, Part Two, by Mrs. Barrington
Friday, November 27
An article written by Meghan, The Duchess of Sussex for Thanksgiving 2020

Friday, December 4
A Christmas story from Iowa

Friday, December 11
A memory by Ed Reischling

Friday, December 18
A reading from A Christmas Memory, by Truman Capote
Friday, December 25
"The Innkeeper's Wife"
Friday, January 1, 2021
Celebrating all creatures, the non-human kind, throughout 2020!

Friday, January 8, 2021
To Bless the Space Between Us

Friday, January 15, 2021
Mrs. Barrington story, entitled, "Fertile Soil", Part One

Friday, January 22, 2021
Mrs. Barrington's first story, "Fertile Soil"; Parts Two and Three

Friday, January 29, 2021
Maya Angelou's memoir, Why the Caged Bird Sings

Friday, February 5, 2021
A presentation by Mrs. Barrington to the 2014 Annual Diocesan Council, entitled, "Blessing"

Friday, February 12,2021
A series of Church Bulletin Announcements

Friday, February 26, 2021
An essay by Roxie Montesano, entitled "Evening Prayer"

Friday, March 5, 2021
The story of the Samaritan Woman at the Well

Friday, March 19, 2021
Acts of Kindness

Friday, April 2, 2021