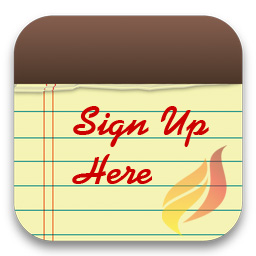 We like to make things easy at Rec! This is an electronic way to fill out necessary forms if you or your children are planning to attend an event sponsored by Rec. Simply click on the form, fill out the information, and it will be sent to the person who is planning the event.
Parents' Night Out
Mark your calendars for our next Parents' Night Out on Friday, May 17th from 6:00pm-9:00pm (note time change) in Brown Hall. Cost is $5 per child to cover food and activities. Kiddos 4 years old through 5th Grade are welcome. Please bring your kids to join us for movies, games, food, crafts, and fun while you enjoy a night off! To register, click on the form on the right. You must complete a new form for each child even if you have previously attended this event.
Church Family Game Night and Movie
Mark your calendars for Friday, June 21 from 6:00-9:00 p.m. in Brown Hall for pizza, ice cream, popcorn, board games, and a family friendly movie! All you need to bring is your favorite game (if you have one), otherwise everything else will be taken care of! What a great way to catch up with old friends and even meet some new ones!! Any questions....call, text or email Jennifer Murphy. The cost is free, but please register so we know how much food we need!! Hope to see everyone there!! To register, click on the form on the right. This is a family event. Please plan on having at least one parent join your child.